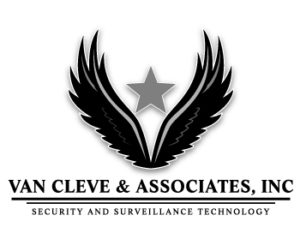 OUR COMPANY
Since 1997, Van Cleve & Associates, Inc. has provided clients in the Government and Commercial sectors with the security, surveillance, and countermeasure solutions that they need.  As a designer, integrator, and distributor of covert and overt systems, we have earned our reputation for providing unsurpassed value.  With a powerful mix of people, equipment and systems, we are a single-source provider who will work with you to determine the best system for your requirements.  Large-firm capabilities, a full spectrum of products, and our small firm service help us to reach a level of performance that puts us at the forefront of the Force Protection field.
INSIGHT
In a world of change, challenge, and swiftly evolving technologies, we understand the obstacles faced by Federal, State and Local buyers charged with meeting an overwhelming demand.  We see and think beyond the horizon, anticipating the implications of new technologies—not only where they are today, but where they will and will not be tomorrow.  Recognizing that excellence is a journey, not a destination, we continually refine our creative engineering and inventive skills to help deliver the right solution— both now and into the future.
EXPERIENCE
With security systems experience spanning over three decades, we have a fundamental and reflexive understanding of the challenges you face and the solutions you require.  For example, as a result of our time-tested expertise in designing systems with multiple interface solutions, our broad experience in open systems consulting ensures that we can meet your need for interoperability.  As there is more than one solution for most Force Protection or First Responder challenges, we will scrutinize your requirements, develop options and alternatives, and implement state-of-the-art technology.  Serving a diverse and noteworthy client base, we provide solutions for a wide range of security applications utilizing our experience, expertise, attention to detail, and a careful, measured approach.
VALUE
We have a tradition of service, responsiveness, and team spirit, and we are committed to the highest standards of quality—with a keen eye to cost.  Our proprietary design system, analytical approach, and strong partnerships with industry leaders enable us to provide you with the finest solution possible.  Our philosophy is reflected in our actions:  each and every day, we reaffirm our commitment to being the finest security, surveillance and countermeasure equipment and solutions provider – anywhere.